ASK Paul Carlisle! Your opportunity to ask the City Manager of Sebastian anything!
6:00PM April 1st, 2019 Location: North Indian River County Library, 1001 Sebastian Blvd.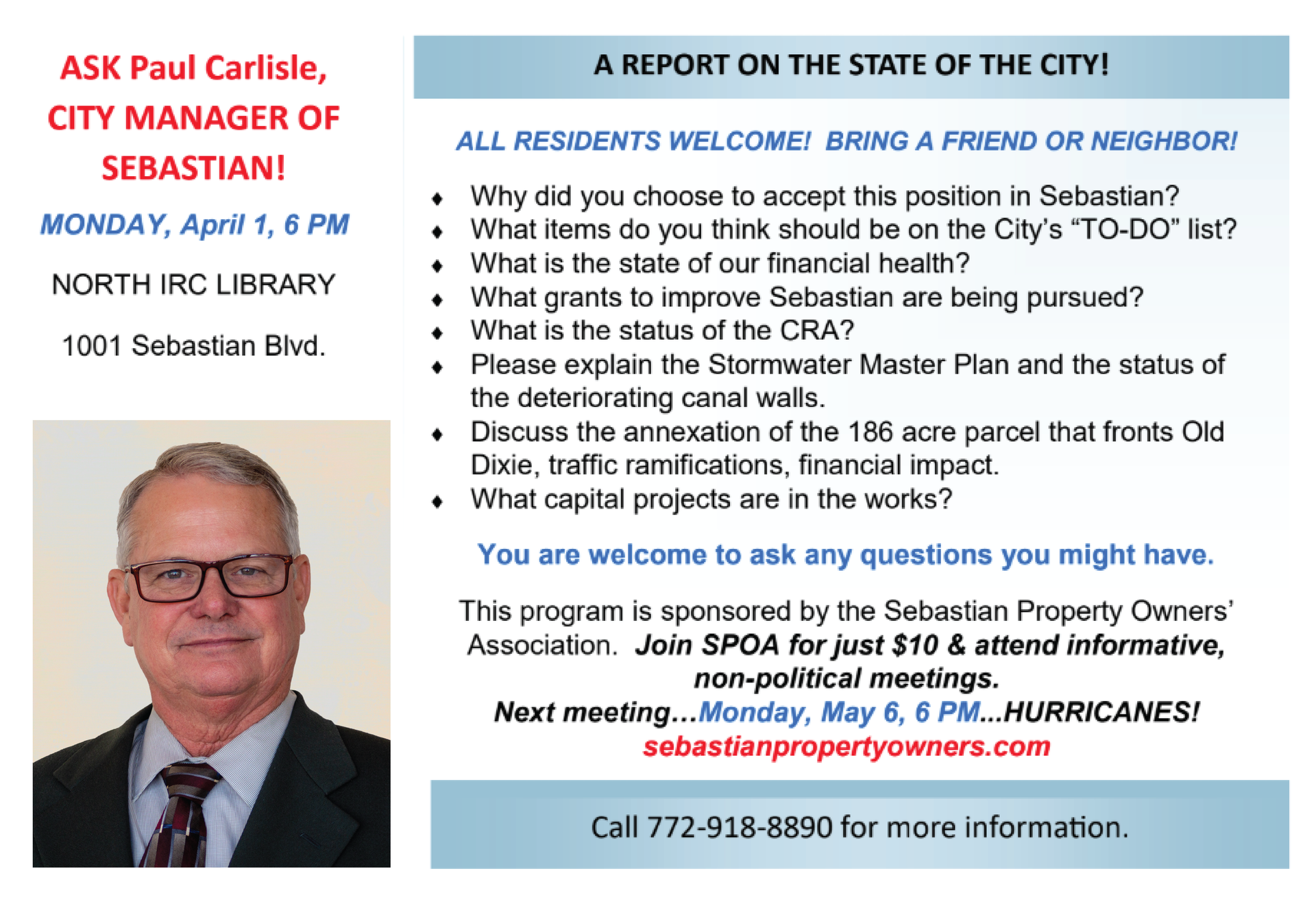 Schedule
President

Call to Order
Moment of Silence and Pledge of Allegiance

Treasurers Report
President

Ask Paul Carlisle
Elections
Membership Drive
Sponsors Needed

Members Input
Closing Comments
Website Photography Contest
Adjournment
Website Photography Contest: Send in your favorite pictures of Sebastian and candid pictures from our meetings and have the chance to be featured in our posts.
Summary
All residents are invited to a meeting of this association…
We promote the general welfare of the City.
We work with residents and City officials on common goals and programs that benefit property owners, ensure quality of life, and positively affect property values.
We are a non-partisan, non-political, all-welcoming organization.
We have informative meetings open to all residents of the Sebastian area. Bring your ideas for helpful programs you would enjoy as meeting topics. Call 772-713-5071 for more information.
Important Dates
Thursday, April 5th - 6PM SPOA Sponsorships Presented at Sebastian High School
Friday, April 6th - Relay for Life
Friday, April 14th - Concert in River View Park
Monday, May 6th - 6PM Monthly Meeting